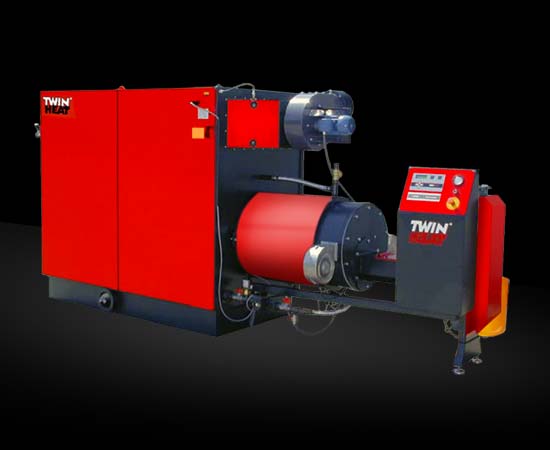 CS120i-CS250i
In addition to the fuels for which it has technical approval the CS system is also designed for burning light fuels such as wood chips, sawdust and wood shavings and it can be combined with one of Twin Heat's fully automatic silo systems.
When burning homogeneous (uniform) fuels such as wood pellets and grains, users often have traditional feed silos erected indoors/outdoors or in a basement. More often than not, fuel is delivered by tanker and injected into the silo. The fuel is transported to the burner via a rigid or flexible auger.
The system is tested and has been granted technical approval by the Danish Technological Institute in accordance with DS/EN303-5 for the following fuel types: wood pellets, grains and wood chips.