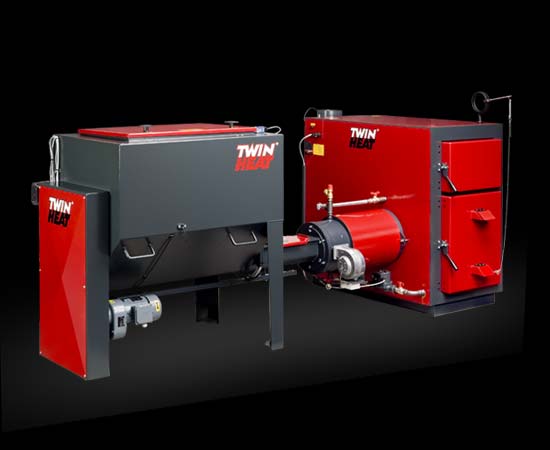 M
The M system has an integrated fuel storage which is available in three sizes: 300, 500 and 700 litres. The fuel storage is fitted with an efficient agitator which ensures that fuels such as wood shavings and wood chips do not create bridging over the auger. A 500 litre storage is available with an automatic filling unit for connection to a larger external silo.
The M type is the perfect choice for the user wanting the benefits of a fully automatic filling unit while still retaining the option of manual filling.

The system is tested and has been granted technical approval by the Danish Technological Institute in accordance with DS/EN303-5 for the following fuel types: wood pellets, grains and wood chips.