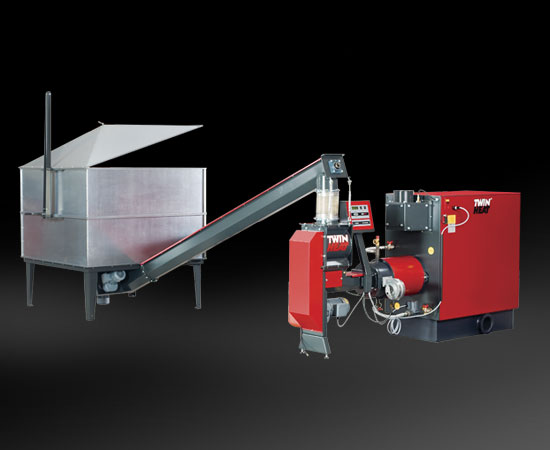 MCS
The MCS system must be connected to an external silo via an auger conveyor. The boiler and burner are identical to type M, but the fuel storage is replaced by a stoker (automatic feeder unit) with a cell lock to which the auger conveyor from the external silo delivers the fuel.
In addition to the fuels for which it has technical approval, the MCS system is also designed for burning light fuels such as wood chips, sawdust and wood shavings and it can be combined with one of Twin Heat's fully automatic silo systems.

The system is tested and has been granted technical approval by the Danish Technological Institute in accordance with DS/EN303-5 for the following fuel types: wood pellets, grains and wood chips.